Join the Adventure
Dungeons & Dragons
Newbie Sessions
Newbie friendly D&D for all types of players.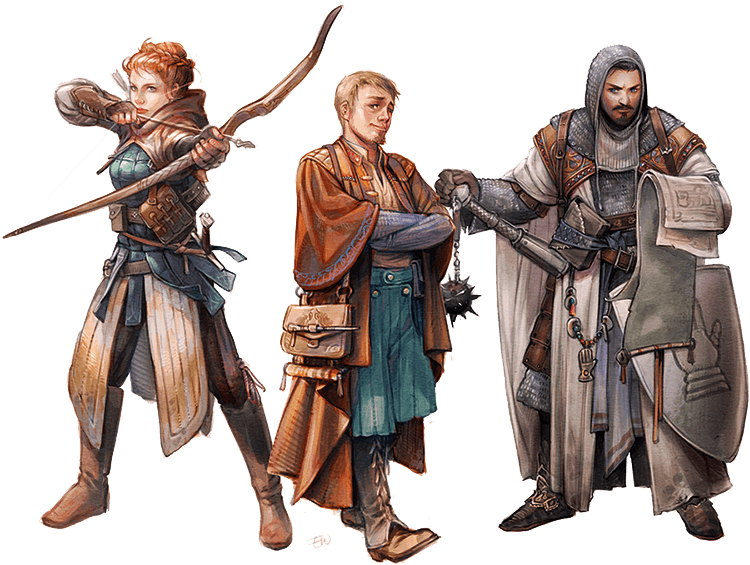 Join the community
Join our community Discord server to chat with like-minded people, find open groups, read the latest D&D news, and more!
* You will need to have Discord installed and a registered user account.

Online D&D Groups
Find a group and learn D&D online with hundreds of other friendly newbies!

Become a Dungeon Master
Sign-up for our FREE dungeon master training program and become a DM!

Player Resources
Check out our Astral, Discord, and character guides to get started with virtual D&D.

Get Involved
Talk to our wizard Fenwick about the ways you can get involved in our community.
Our mission
D&D Newbie Sessions is here to bridge the gap between new and experienced players. We run a variety of adventures that don't require long-term commitments. They allow you to get comfortable with D&D in a newbie-friendly setting. Click the button below to read our mission statement.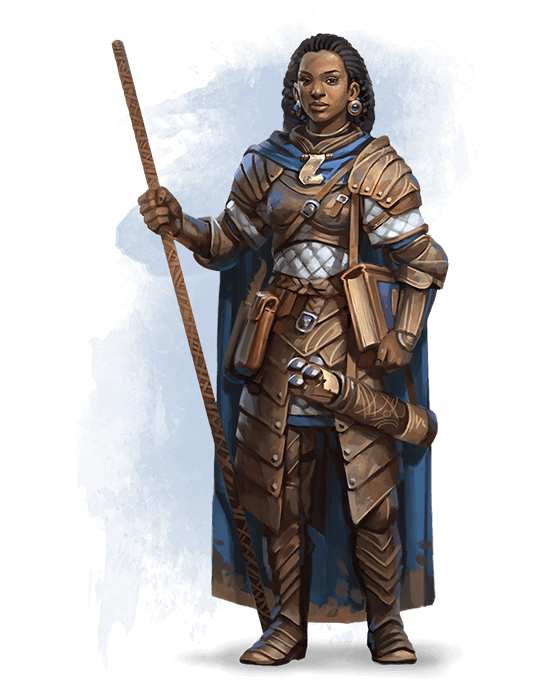 Wizards, webcams and what now?
Playing in a Newbie Session is easy! All you need for virtual games is a computer, internet connection, and microphone. Webcams are optional and we even have pre-made character sheets ready to go. Read our FAQ to learn more about what to expect.
"D&D Newbie Sessions has been a lifesaver for me. I kept accidentally burning up my friends because I'm constantly on fire. Newbie Sessions taught me how to control my inner flame and bring order to my life. Now if only I could invite my girlfriend over to the Elemental Plane of Fire to meet my parents."
(We had trouble translating this one) "Newbie Game People, thank for fun game." [Something about big spiders] "You help lot with all things hiss click click darkness is less. Better fighting. You good." [Something about missing breakfast] "Happy smile." [Then he bit our interviewer and we had to run off]
"I shall destroy your world and impart upon you the very meaning of pain and misery! But before that, I do admit I had a great time at the Newbie Session game I attended. I think I learned something new about myself and destroying the DM, after the game ended, was very satisfying! I'll be back. Whether you like it or not!"
Adventure Awaits
Join our community and begin your adventure today!